A total of 120 km of hiking trails are available nearby, with fantastic views included, with breaks in one of the many Alpine huts or hard-core athletic Nordic walking.

Recommended for a light nature hike are the "Three Castles Trail", the "Schwangau Circuit" and the "Schwansee Circuit with Alpine Rose Trail".

The close proximity to Tyrol gives you access to more demanding hikes in the Lech Valley and the Allgäu Alps as well as the Lech Trail through Tyrolean Lech Nature Park.

Our advice: Get an Allgäu-Tyrol Wander Card for stays of 7 days or longer This will give you access to numerous trains and baths in the Allgäu and neighbouring Tyrol.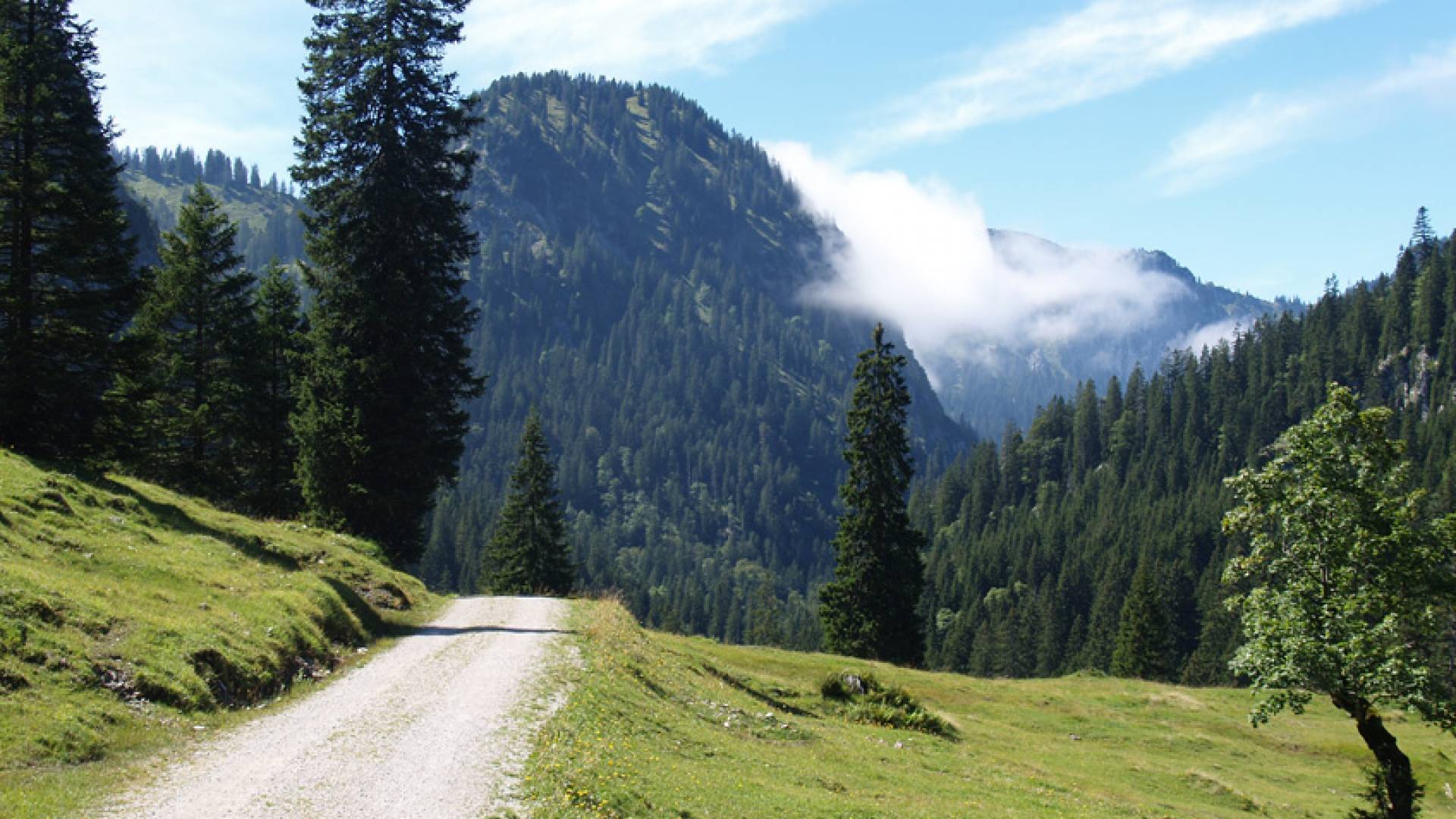 Tennisplätze nur 500m vom Hotel entfernt. Kostenfrei Spielen für unsere Hotelgäste!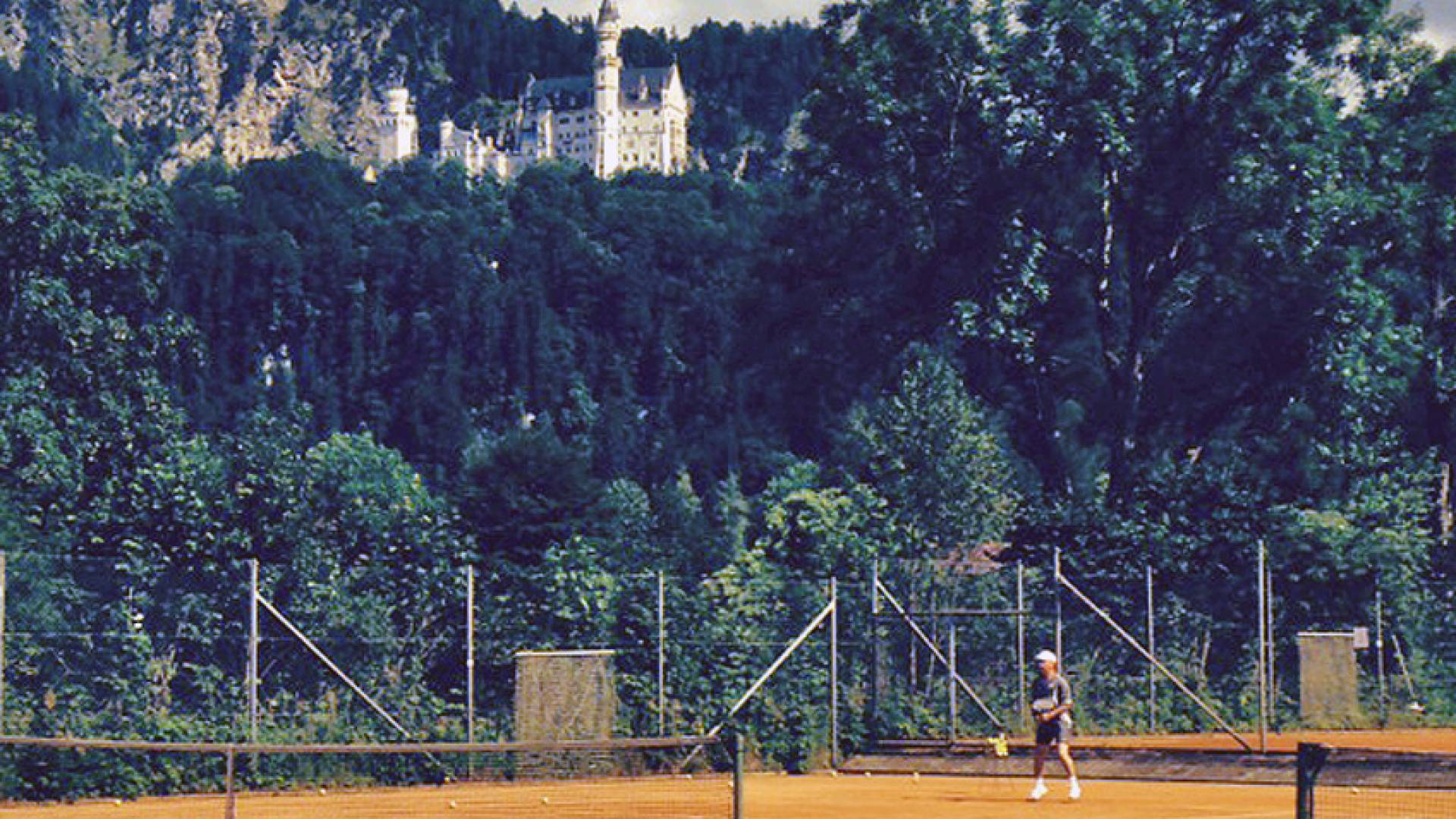 Schwangau and its surroundings are perfect for both casual cyclists and mountain bikers.

More than 65 biking itineraries are available here in the Allgäu taking you past countless attractions. Inviting rest areas line the trails and you'll find charming places to stop over on just about every corner.

The absolute highlights are the long tours along the "Romantic Road", the Via Claudia Augusta and the Lake Constance-Königsee Cycle Path. But there are also countless pleasant and romantic short distance rides along the banks for the entire family.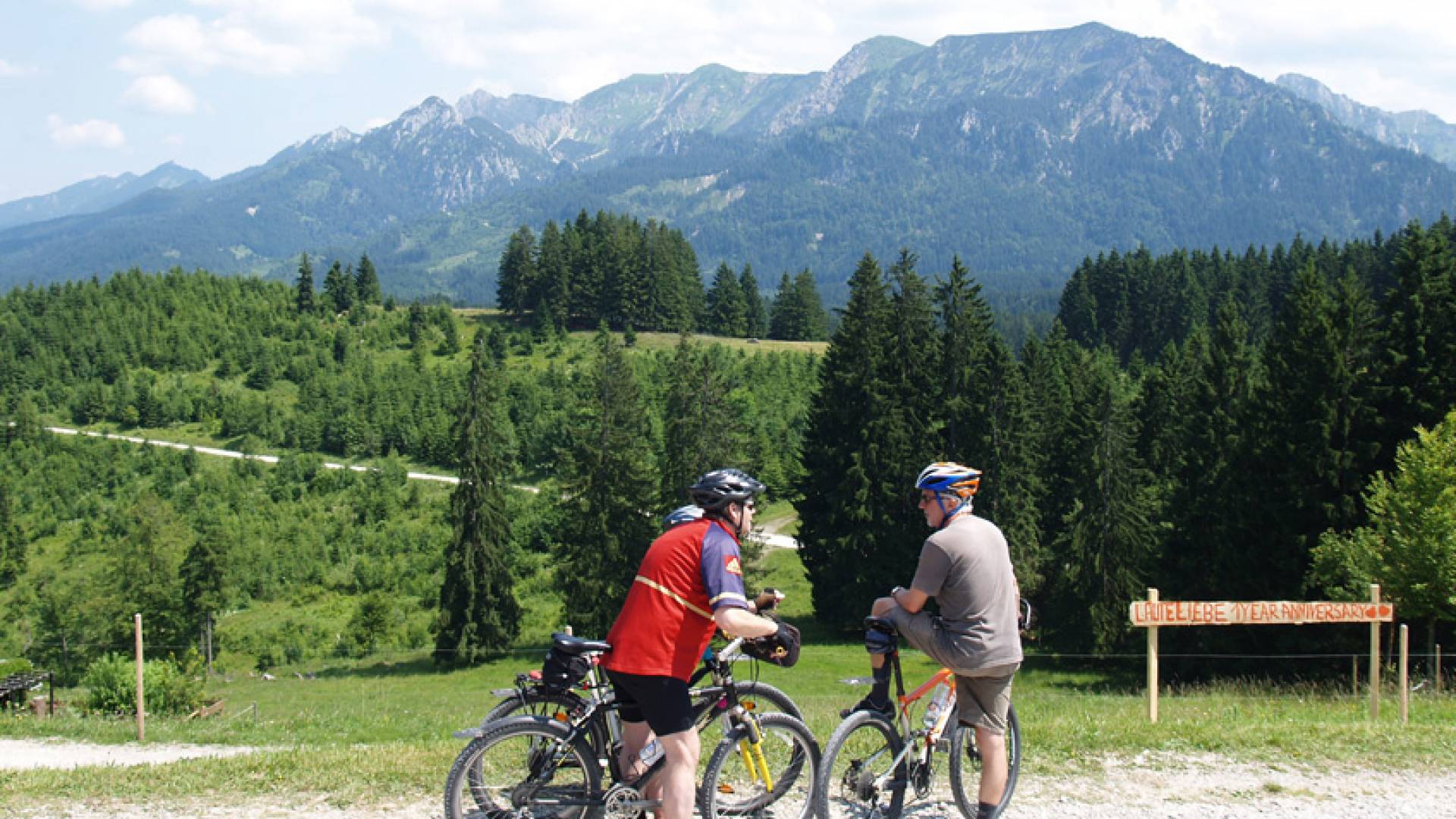 The numerous small and large lakes around here have led this region to be called the "Allgäu land of lakes". Two nature reserves crown the landscape: Bavaria's largest alpine reserve the "Ammergebirge", the former royal hunting grounds of Ludwig II and the "Bannwaldsee" nature park with rare plants, butterflies and flowers.

The Forggensee offers fans of sailing and surfing unlimited fun.

In the immediate vicinity, you can also visit the Alpsee, Schwansee, Forggensee and the Plansee in neighbouring Tyrol.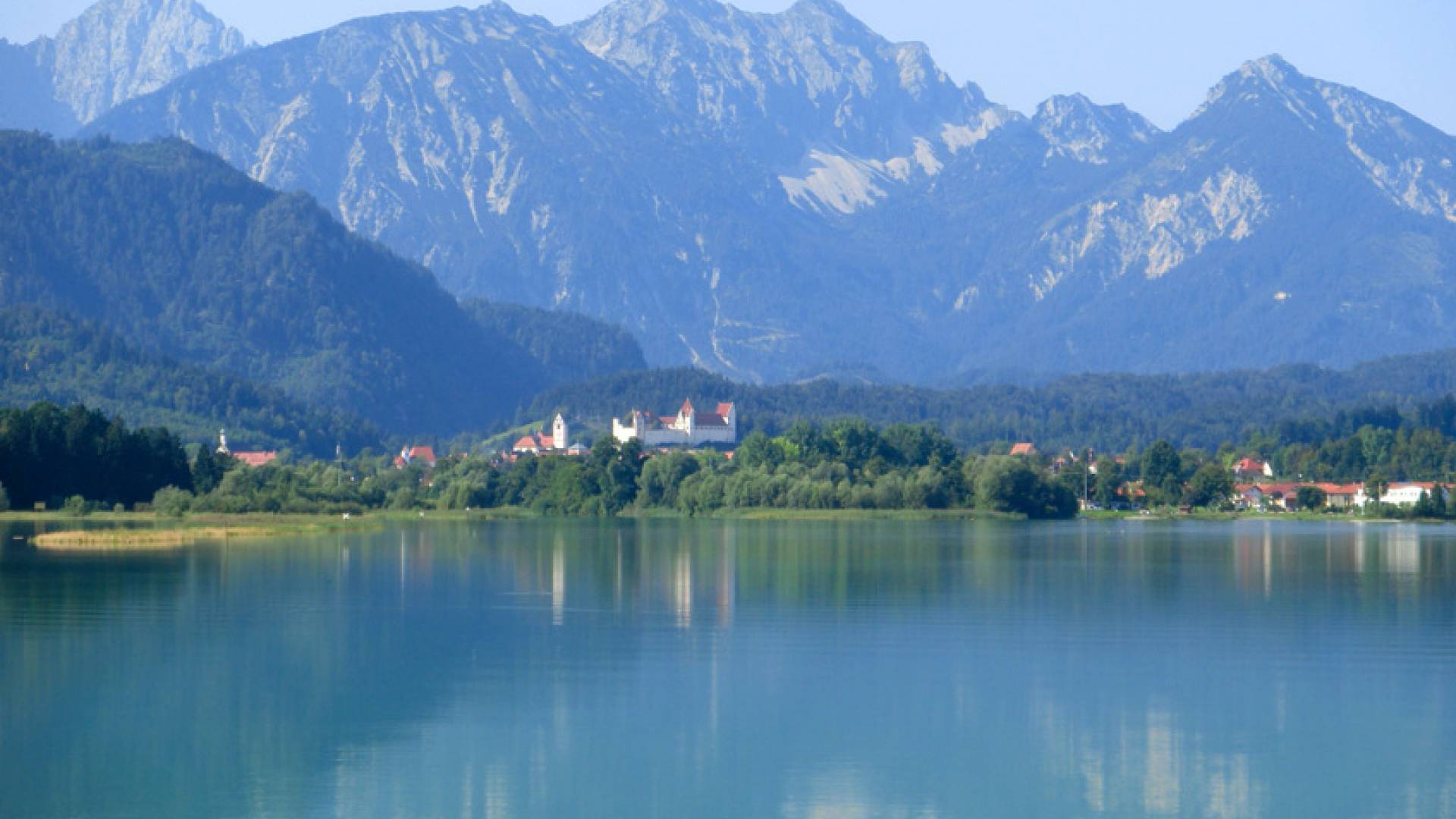 Nordic Walking is one of the healthiest sports and can be done by anyone regardless of age.

It's a total body workout that teaches endurance, strength, flexibility and coordination.

Especially in the Alps, there are a variety of Nordic walking areas surrounded by some of the most beautiful scenery. You can choose one of many routes based on your condition and goals, from the spa circuit of 3.5 km to large alpine lake circuit of 12 km.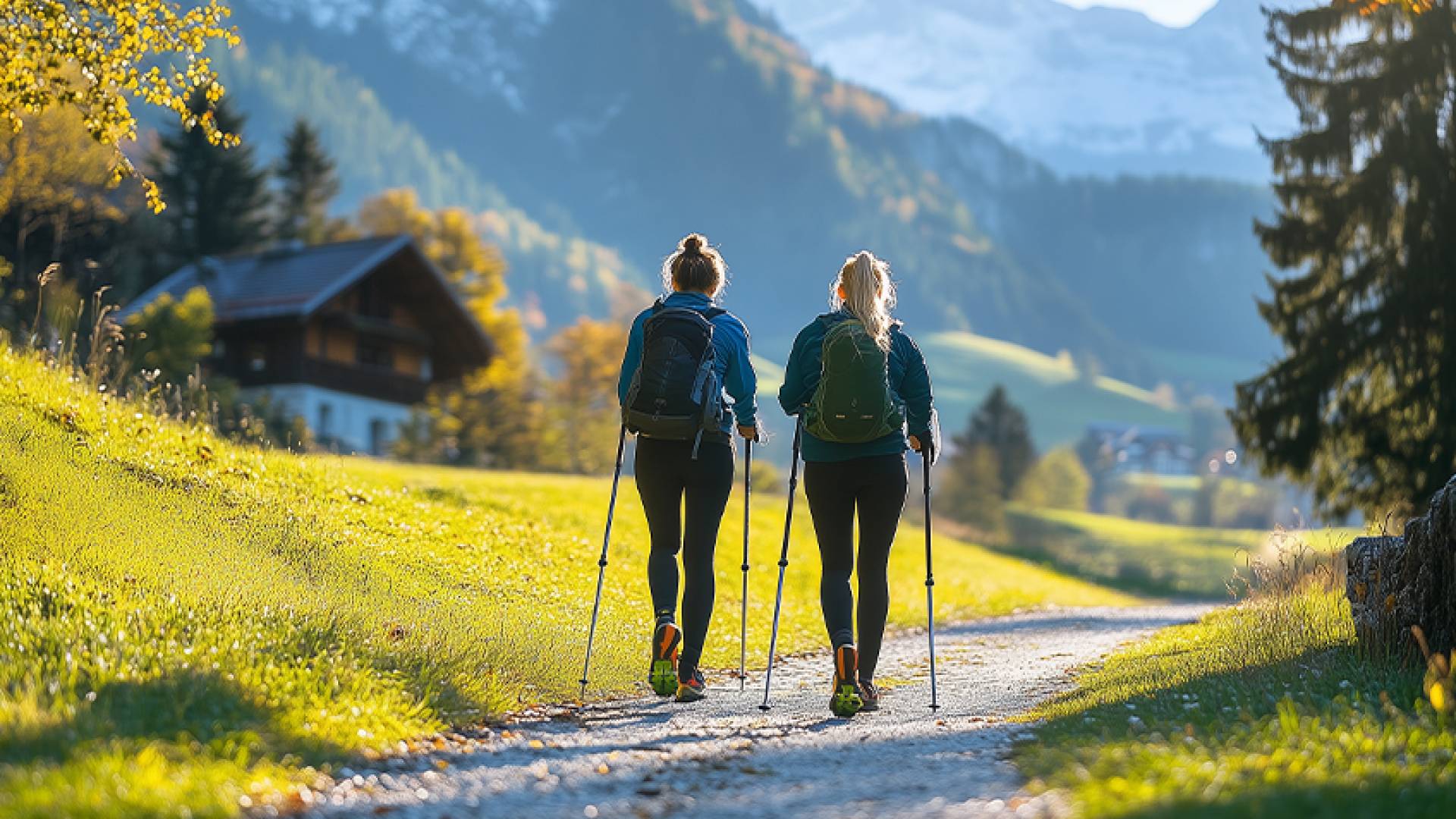 Für alle Golffreunde ist das Alpenvorland mit seinen zahlreichen naturbelassenen Seen und Wäldern ein Paradies. Die Auswahl der Spielmöglichkeiten ist groß, vom anspruchsvollen 18- Loch Platz bis hin zu kleineren 9- Loch Plätzen mit faszinierender Naturkulisse. Gleich um die Ecke ca. 20 Autominuten entfernt befindet sich der 18-Loch Golfplatz "Auf der Gsteig" in Lechbruck oder der etwas kleinere 9-Loch Platz "Stenz" in Bernbeuren (ca. 30 Autominuten).

Weitere Golfplätze in näherer Umgebung:
18-Loch Ottobeuren ca. 55 km
18-Loch Türkheim ca. 50 km
9-Loch Tiroler Zugspitzgolf ca. 35 km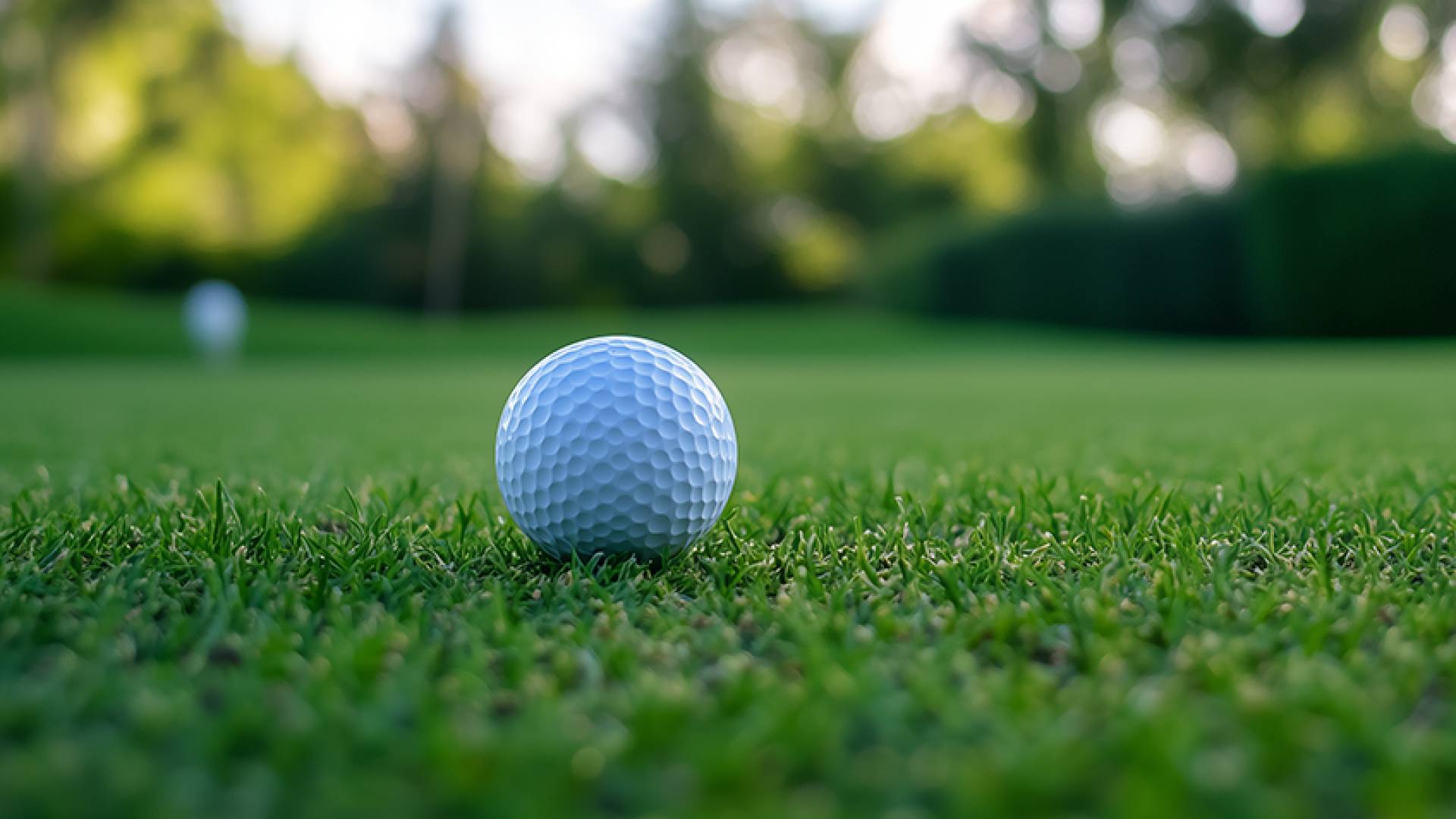 Die Königliche Kristalltherme in Schwangau bietet Ihnen 8 Themensaunen, 2 Thermalsole Innenbecken, Thermalsole Aussenbecken mit Gebirgsmineralwasser, Salz-Dampfbad und Hammam mit diversen Wellness und Massageanwendungen. Hier finden Sie das Reich der Elemente Feuer, Wasser, Erde, Kristalle und Edelsteine.

Alle Räume der Kristall-Therme sind genau wie Schloss Neuschwanstein - der byzantinischen Stilrichtung und Französischen und Deutschen Sagen entnommen.